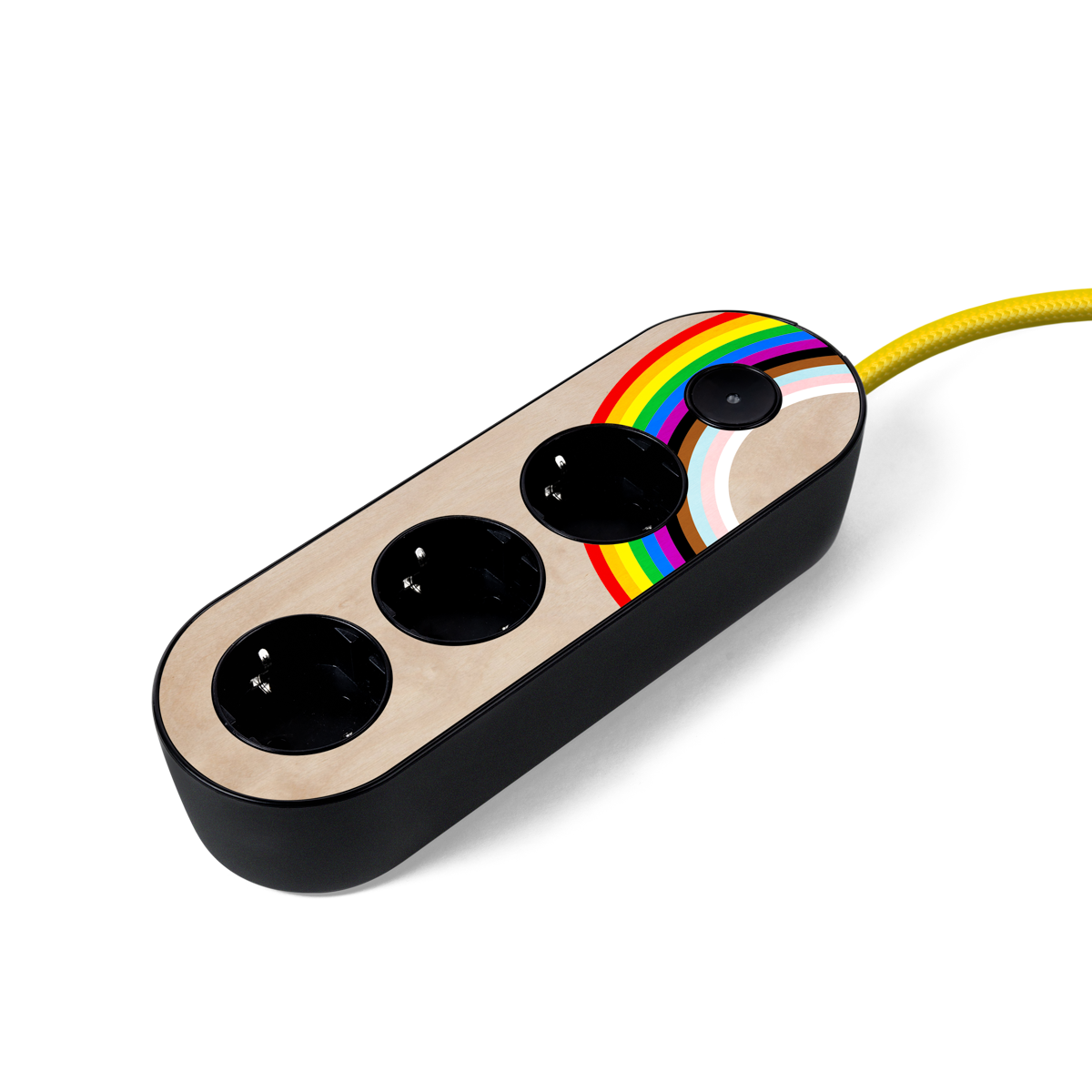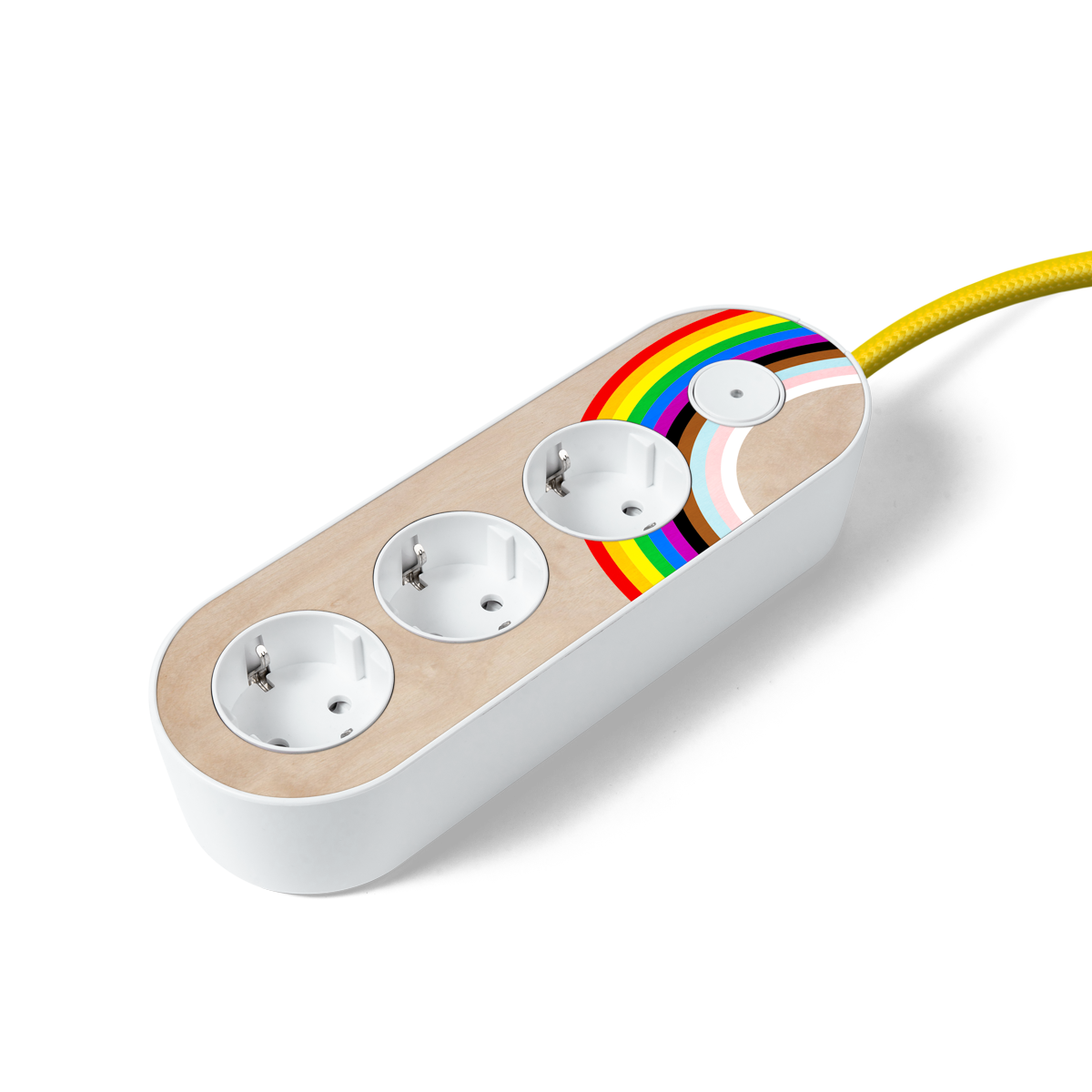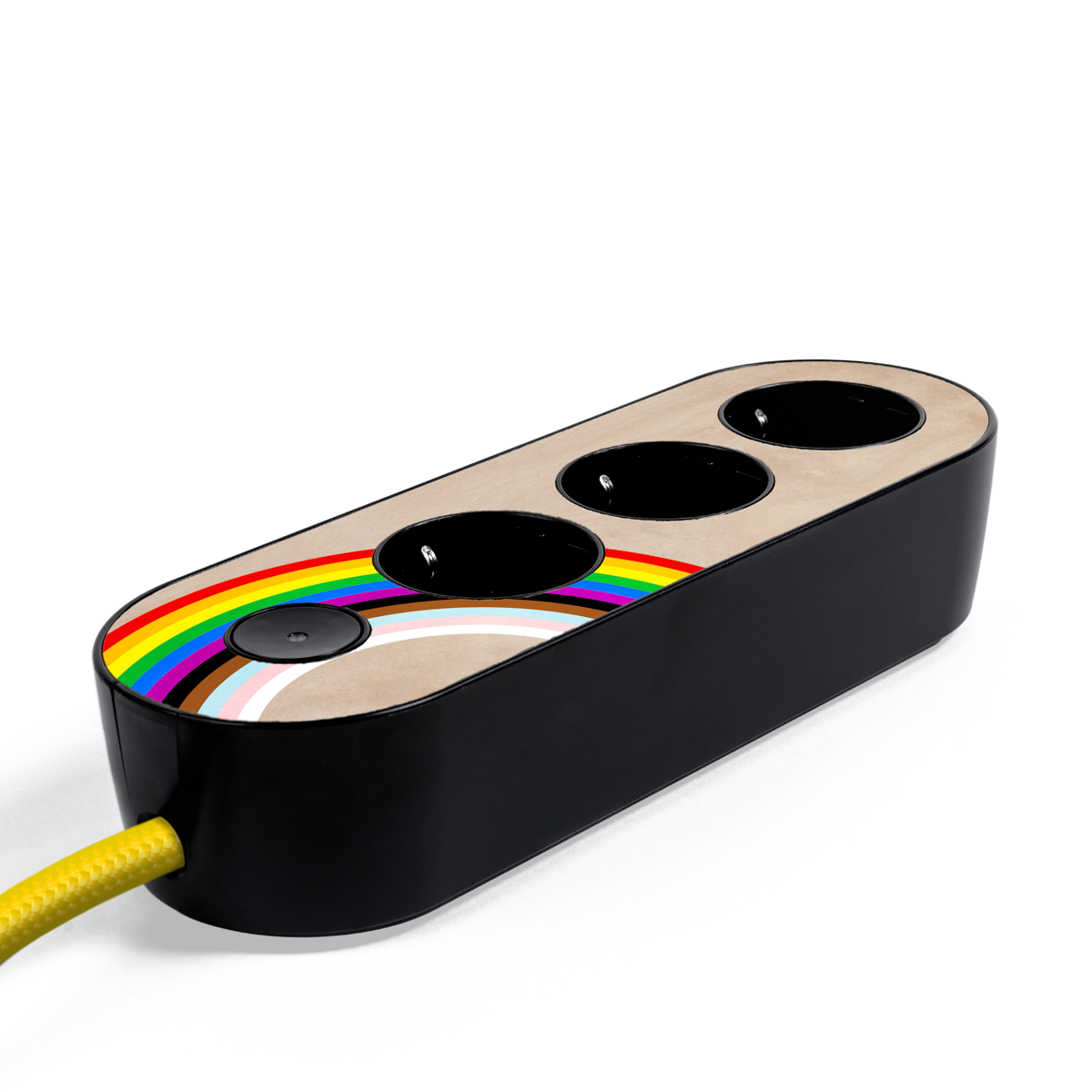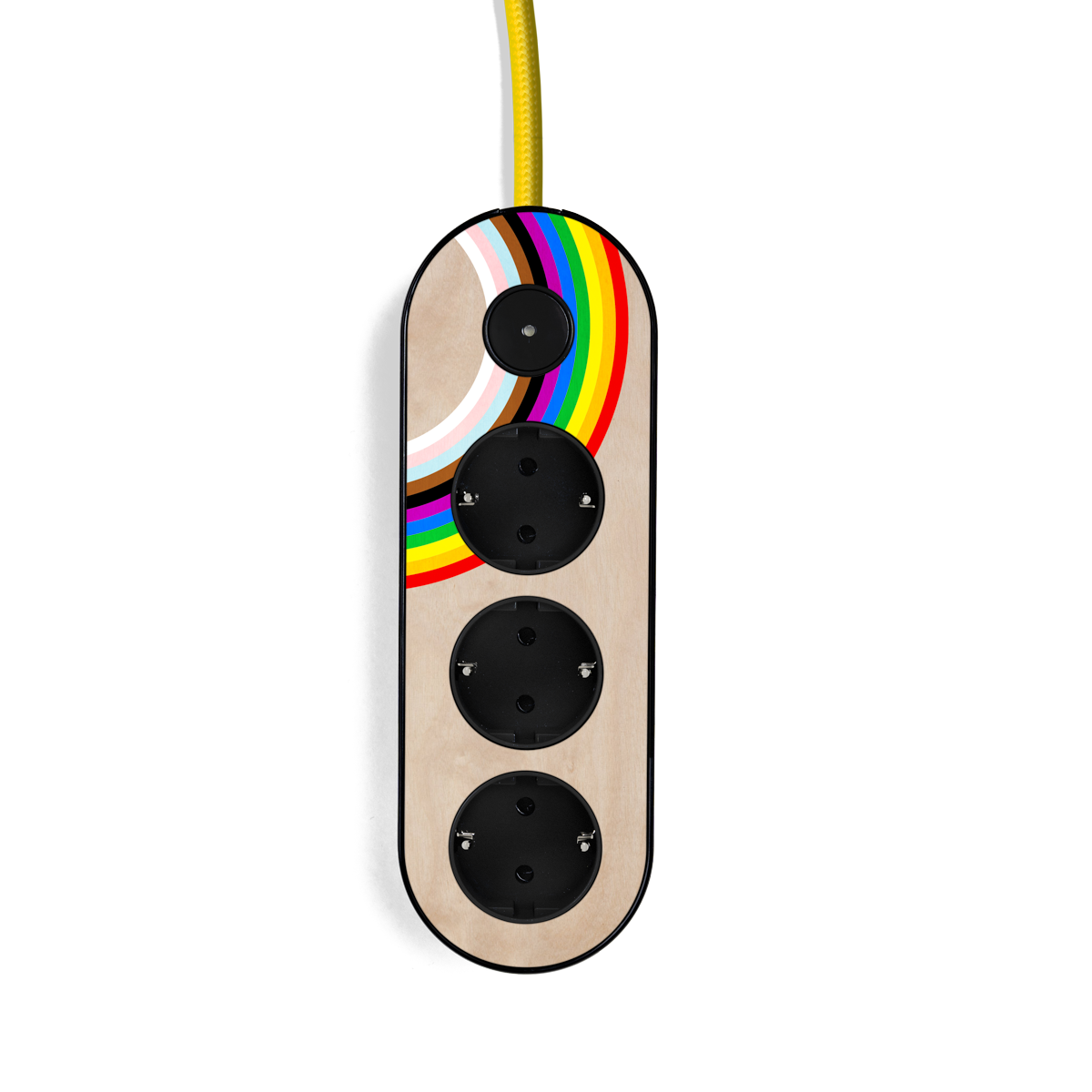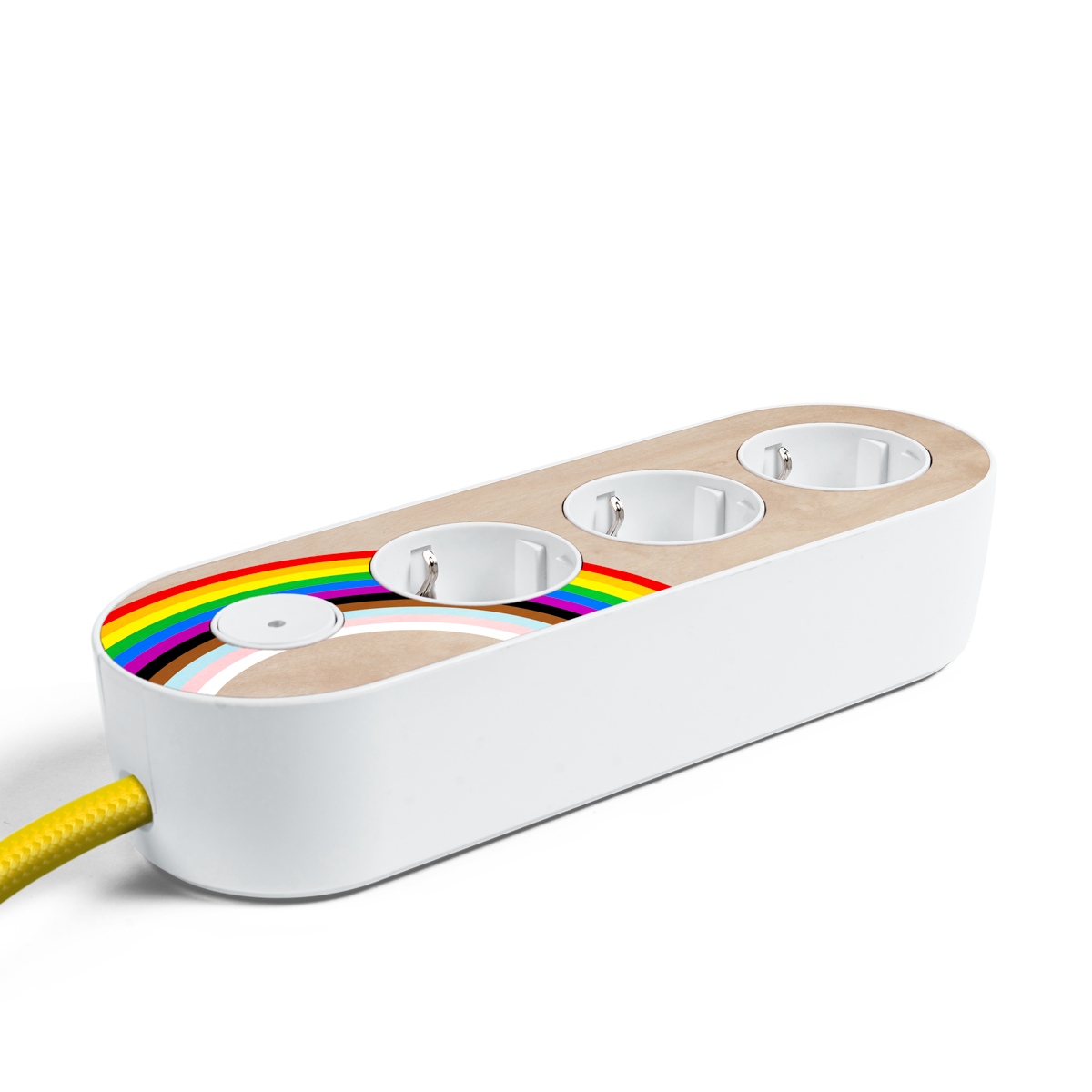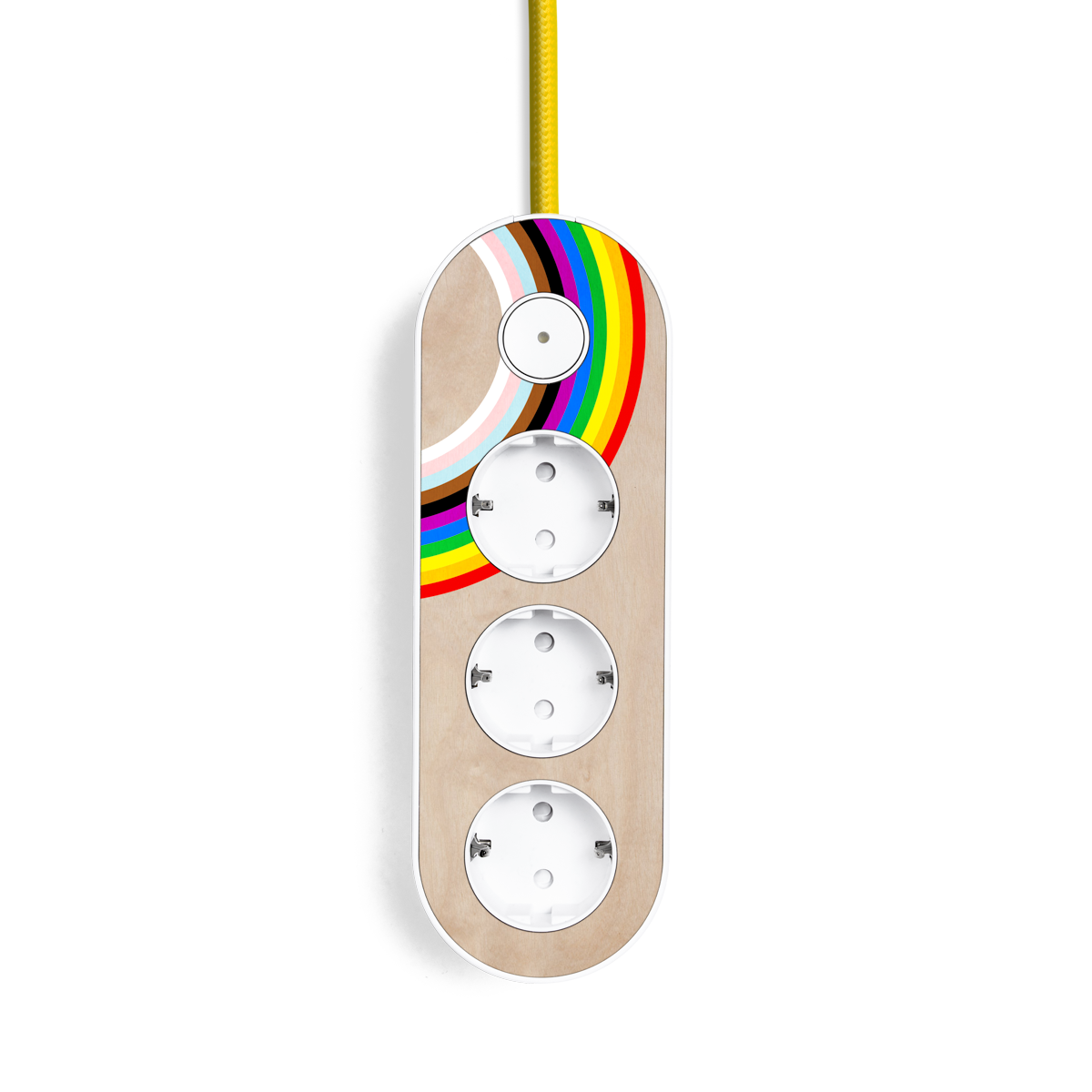 Love Edition
Regular price
€89,00 EUR
Sale price
€89,00 EUR
Combining either a classic white or a black matte power strip, a bright yellow textile cable and wooden top sheet with the joys colors of a rainbow, MyNolla Love Edition is here to celebrate with everyone and anyone who has rainbows close to their heart.
MyNolla Strip is finished and assembled by hand. The extension cord has three child-proof electrical sockets equipped with safety shutters and a stylish power button with a white LED light for easier control of electricity use. It's designed in a way that it can be disassembled and repaired if needed to support a longer life cycle, and offer value in daily use. MyNolla Strip is designed, developed and made in Finland.

Electrical rating: 16A 250V~, Max: 3680W
Socket type: 3x CEE 7/3 (Schuko/Type F)
Plug type: Right Angle Plug (CEE 7/4)
Cable: 2 m (3x 1,5mm²)
Cable material: Textile
Body material: PC/ABS
Body color:
Dimensions: 212 x 71 x 44mm
Weight: 870g
Top Sheet surface material: Birch Veneer
Top sheet backing material: Birch Plywood
We send our packages via Posti safely to all European countries. Free shipping for orders over 150€.

Shipping rates are calculated at checkout. Returns are always free in European Union countries.

If you have any questions about the shipping or return process please contact us and send a message using the contact form or by email to hello@mynolla.com and our customer service will contact you as soon as possible.
Carbon footprint compensation

The total carbon footprint of MyNolla Strip was calculated as 3,99 kg CO2 eq. The footprint was calculated and modeled using the SimaPro life cycle analysis program.

MyNolla's entire production footprint is offset with the help of forest carbon sink projects in Finland. A detailed calculation and explanation of how we offset the carboon footprint can be found here